Hello ! and welcome to the medifoot clinic website.
It is with great pleasure that we introduce ourselves.
We are located in Gladstone Park, Craigieburn and Greenvale.
At medifoot clinic we treat all foot related problems across all age groups. We are specialists in the diagnosis and treatment of conditions of intricately related systems and structures of the foot and lower leg. These include neurological, circulatory, skin, and the musculoskeletal system (bones, joints, ligaments, tendons, muscles, and nerves).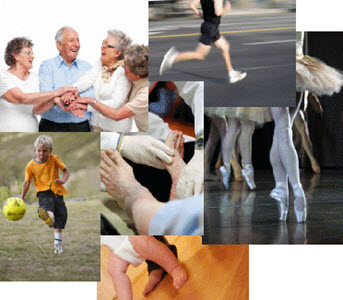 Our services are comfortably priced, pensioner discounts are available and no gap payments are charged. Home visits are available as well.
We have also been involved with the local council (Hume City Council) to create awareness of how diabetes affects feet.
Proven success and overwhelmingly positive patient recommendations have resulted in our patient base to span neigbouring suburbs such as Westmeadows, Dallas, Gladstone Park, Attwood, Meadow Heights, Coolaroo, Jacana, Greenvale, Broadmeadows, Roxburgh Park, Somerton, Craigieburn, Pascoe Vale and Glenroy.
Our success is attributed to:
Patient comes first mantra
Comprehensive, safe and secure treatment
First Time Resolution
Medically hygienic environment
Patient education
Honest and ethical recommendations
Qualified and attentive staff
Following best industry practices
Punctuality
Easy payment options (On the spot insurance claims)
Convenient location (free parking, close to public transport)
You can trust that when patients leave medifoot clinic they feel better, they are confident and have the peace of mind that they have been provided with the best possible treatment and that their problem has been fixed or is well on its way to recovery.
Sincerely,
medifoot clinic.